If you live outside of the United States it can be hard to appreciate just how ad heavy some of Google's search results have become in key ad categories.
Inorganic SERPs
A few weeks back Google even introduced literally organic-free search results on mobile devices in the travel vertical. Google is now deepening that organic-free offering, announcing their new mobile travel guides would launch in 201 cities.
Plenty of Room in Hotel California
When Google rolled out the 4 AdWords ads above the organic results layout they mentioned it would mostly appear on highly commercial search terms like New York Hotels. Hotels are one of the most profitable keyword themes, because:
the searches tend to be fairly late funnel
the transactions are for hundreds of dollars
OTAs and other intermediaries often get somewhere between 10% to 30% of the transaction
Google search results for hotels not only contain 4 AdWords ads, but they also have price ads on the "organic" local listings. That gives Google a second bite at the apple on monetizing the user.
Click on any of those prices and you get sent to a beautiful(ly ugly) ad heavy click circus page like the following.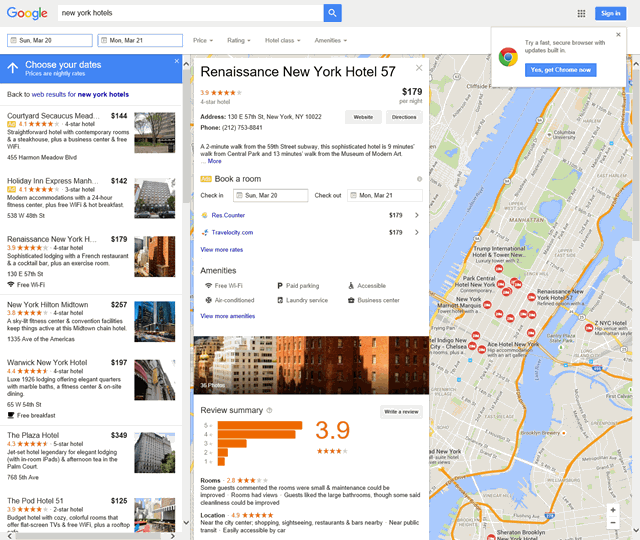 As Google has displaced those sorts of